Hundreds of Tesla customers in China who bought cars from the electronic vehicle maker late last year protested at Tesla stores after the company announced it would cut prices in response to disappointing sales numbers, video shows.
Tesla last week slashed prices for its Model 3 and Model Y vehicles in China, the world's biggest market for cars.
The company cut prices after disappointing sales numbers for the electronic vehicle pioneer, which saw 55,796 cars delivered to China in December, or 44% less than the month before.
Tesla cuts prices in China amid slowing deliveries
Tesla's Model 3, the least expensive vehicle on the market, will cost Chinese consumers $33,427, up from $38,704. The Model Y price was reduced from $42,051 to $37,830.
Anas Alhaji, energy market analyst in Dallas, Texas, tweeted a clip of protesters walking past a Tesla store in China.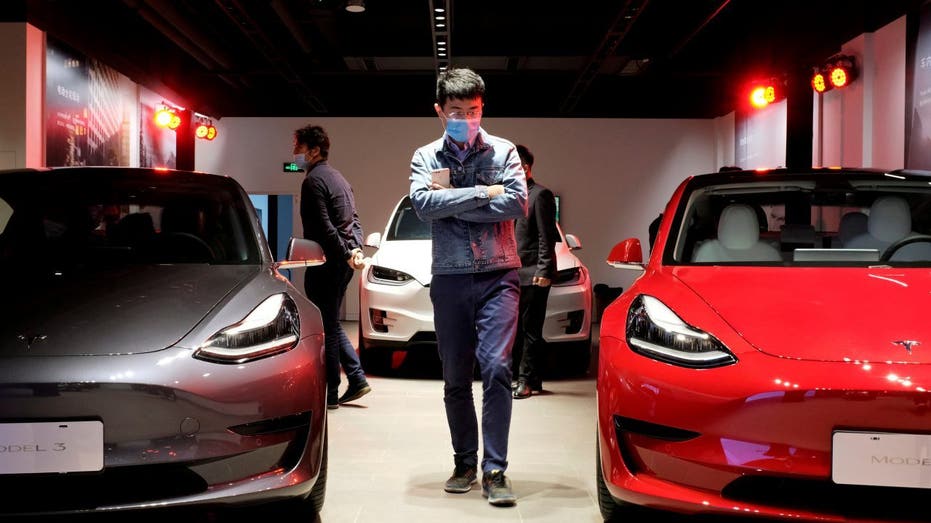 "Protesters who bought Tesla vehicles stormed a Tesla store in China after the price cut, demanding a refund of the price difference," Alhaji said.
Where to invest your money in 2023 after a bad year in the market
In the video, people marched into the store chasing a man who held a sign above his head. Another person is then seen trying to pry the signature out of the person's hands.
Click here to read more on Fox Business
Tesla's stock has declined over the past year and is down about 72% from its peak in November 2021.