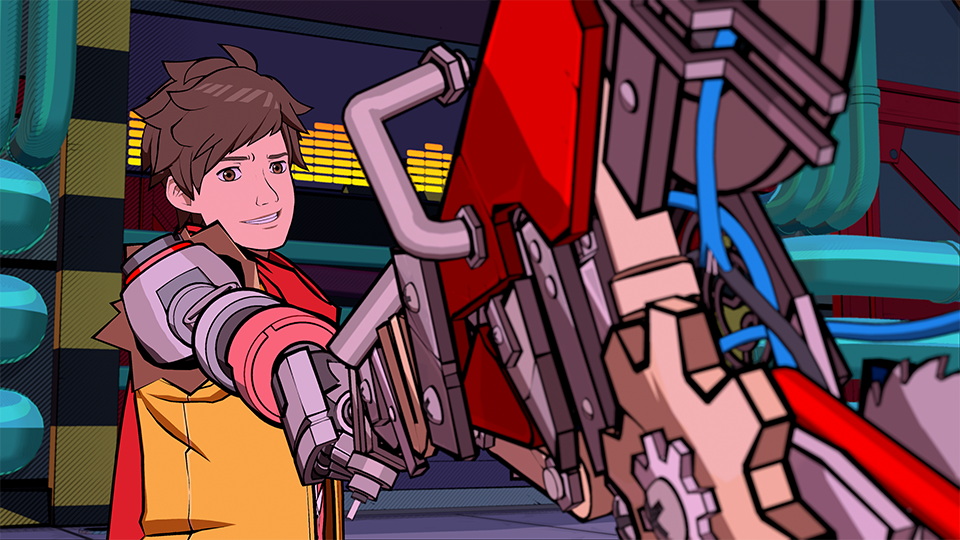 Tango Gameworks, the studio behind The Evil Within series, has revealed its new game – and it's very different from the studio's usual offerings.
During the Xbox and Bethesda Developer Direct Showcase, the developer revealed hi-fi rushA stylish rhythm-action game that feels somewhat Scott Pilgrim-esque and will be available on January 25 for Xbox Series X|S, Xbox One and PC.
Reminiscent of a comic-book art style jet set radio, hi-fi rush sees you stepping into Chai's sneakers, wanting to be a rockstar who can sense the rhythm of everything, after a rogue tech conglomerate accidentally affixes a music player to your heart, so you can take over the world as one Can turn into a living soundtrack.
we got the rhythm
Chai must battle his way through the corporation's headquarters one department at a time in an effort to thwart their evil plans with each attack and timed to the game's vibrant soundtrack. But it's not just Chai who has beats, obstacles, cutscenes, enemies and more that play a part in this musical game. By adopting the rhythm and attacking the beat, you will be able to enhance Chai's fight. However, you won't be punished for having two left feet, and the developer stresses that it never competes with the music.
At the end of each department, Chai will have a musical performance (like Scott Pilgrim, of course) with his boss. But, instead of the usual beats, these fights are soundtracked by a licensed track. Expect tunes for these from the likes of Nine Inch Nails, The Prodigy, and more.
Luckily, Chai is not alone in his endeavor. Along with his trusty robot cat, who helps him keep up with the beat, and a handful of unlikely allies with whom he can unleash devastating attacks.
It's Definitely Not What We Expected From The Studio That Makes Us Creepy Ghostwire: Tokyo And the terrifying evil within series, but I can't wait to see it when it's available later today.