Are you thinking of investing in a new laptop? I assume you are if you clicked through to read this article. They come in a variety of sizes, features, and prices, making choosing the best one a challenge.
Click to receive Kurt's CyberGuy newsletter with quick tips, tech reviews, security alerts and easy ways to make you smarter
So you need to figure out what your needs are. To help you narrow down your options, I've put together this laptop buying guide.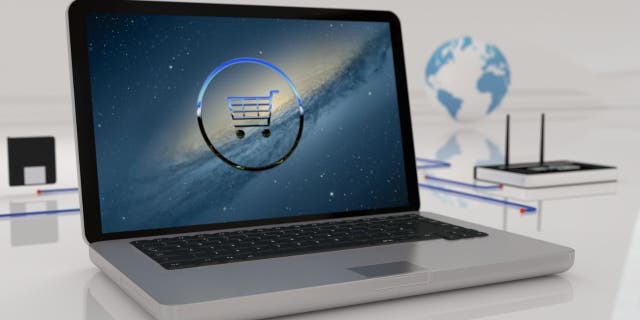 1. Don't let price be the deciding factor
No matter which model you get, laptops are expensive. With this in mind, some people will immediately choose the cheapest option. On the other hand, others may do the opposite and go for the costliest model, believing that whatever is costliest must be the best.
No matter which side of the coin you may be on, choosing your laptop based on price alone is almost guaranteed to end in disappointment.
Why Windows is the #1 target for malware: 2 easy ways to stay safe
Budget laptops come with minimal storage and may not be the right fit for your work, without many essential features.
While the most expensive often include features you'll never use, as well as an abundance of storage that'll go unfulfilled.
Instead of choosing the lowest or most expensive, you should:
set max budget
Assess your current needs and the things you hope your new model will have
Find a device that checks off all or most of your needs and is still within your budget
Quickly Check To See If Someone Is Spying On Your Computer
2. Always try before you buy
Whether you're a first-time laptop owner or just upgrading to a new device, it's always a good idea to give your new computer a test drive before making the decision to buy it.
It's important to note that nearly all brick-and-mortar tech stores, including the Apple Store, Microsoft Store, and Best Buy, allow you to test their devices. This will enable you to:
See if the features are to your liking
Feel the keyboard, touchpad, and interface
Make sure it is the size and weight you are looking for
If the store, for some reason, doesn't allow you to test it, or if you buy it online, double-check it return policy before buying it, and make sure it is suitable.
3. Mind Compatibility
One of the increasingly common mistakes people make when buying a laptop is not double-checking port compatibility. Today, most laptops use USB-C ports, while you may still have several devices that use USB-A ports.
How to Use Reminders on Your macOS and Why You Should
True, this incompatibility problem can be solved by purchasing a dongle. However, instead of spending more money, it is a good idea to check whether your computer ports are compatible with most of the devices you use.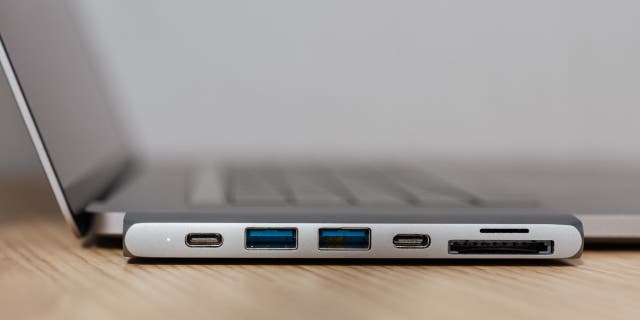 4. Plan for the long haul
Just like making a decision based solely on price, don't rush into buying a laptop based on your current needs because you want your computer to last at least a few years. So before making a purchase, it is always wise to:
Take a look at your current device's storage and features
Determine how many of its apps and services you're using
Find out what the next few years will suit you
You don't need to get the most advanced, up-to-date model; However, you should always buy one that will at least be an improvement over your current device and allow you to grow for all future needs.
How to turn on keyboard light on your Mac
5. Size Matters
You should always think Goldilocks when choosing a laptop. Depending on your tastes, some may be too large, others too small, so you'll want a model that's "just right" for you.
This can be determined very quickly by a few factors:
If you are using it more on the go or at home
where do you plan to use it, and/or what do you plan to take it with
Your requirements for visibility and typing.
Let's say you plan to use your laptop exclusively at home. In that case, a sturdy device measuring 15 inches or more will suit your needs as long as you have room on your desk or wherever you plan to work.
Ask Kurt: Can I Leave My Computer in Sleep Mode, or Should I Shut It Down?
These tools may not fit in your backpack or carrier of choice, and if they weigh around 10 or so pounds, your shoulders won't appreciate them.
If you work on the go more often, a smaller device, measuring around 11 inches or more, may be more to your liking. However, as said before buying, it's best to try it out first, as you may have trouble typing on the smaller keyboard; The best way is to build a device lying somewhere in the middle.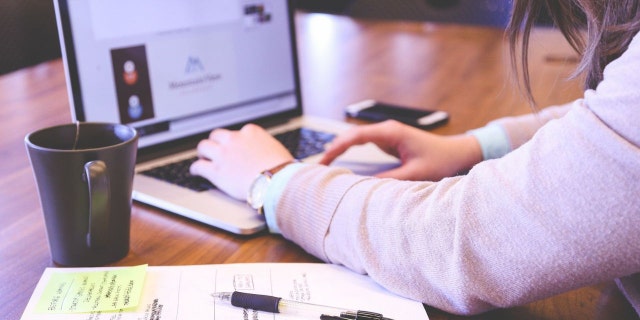 Of course, the most important overall mistake anyone can make when buying a new laptop is making a decision based on just one factor. Before making your final decision it is necessary to consider your many needs and reasons for buying. With these five factors in mind, you're guaranteed to bring home something that will keep you satisfied into the immediate future.
CLICK TO GET THE FOX NEWS APP
For more of my tech tips, be sure to subscribe to my free CyberGuy Reports newsletter by clicking the "Free Newsletter" link at the top of my website.
Copyright 2023 CyberGuy.com. All rights reserved. CyberGuy.com articles and content may contain affiliate links that earn commissions when purchases are made.