There's a good reason why the launch of the PS5 Pro is being speculated upon, despite there being no evidence to suggest that one is currently in the works. Sony releasing the PS4 Pro in 2016 shows they know how to build on prior consoles, and given the popularity and success of the PS5, making anything bigger and better is almost a guaranteed sellout.
But this lack of evidence doesn't mean Sony doesn't plan to release more capable models in the years to come. It's not clear yet what the PS5 Pro might improve on, though — we haven't seen any 8K resolution support on the PlayStation 5 yet, and we'll have to wait for the PS5 Slim if we want to take a closer look. Small console.
Still, it's always fun to speculate and round up all the rumors, so let's dive deeper into the PS5 Pro's potential, we'll make a few predictions along the way.
PS5 Pro price and release date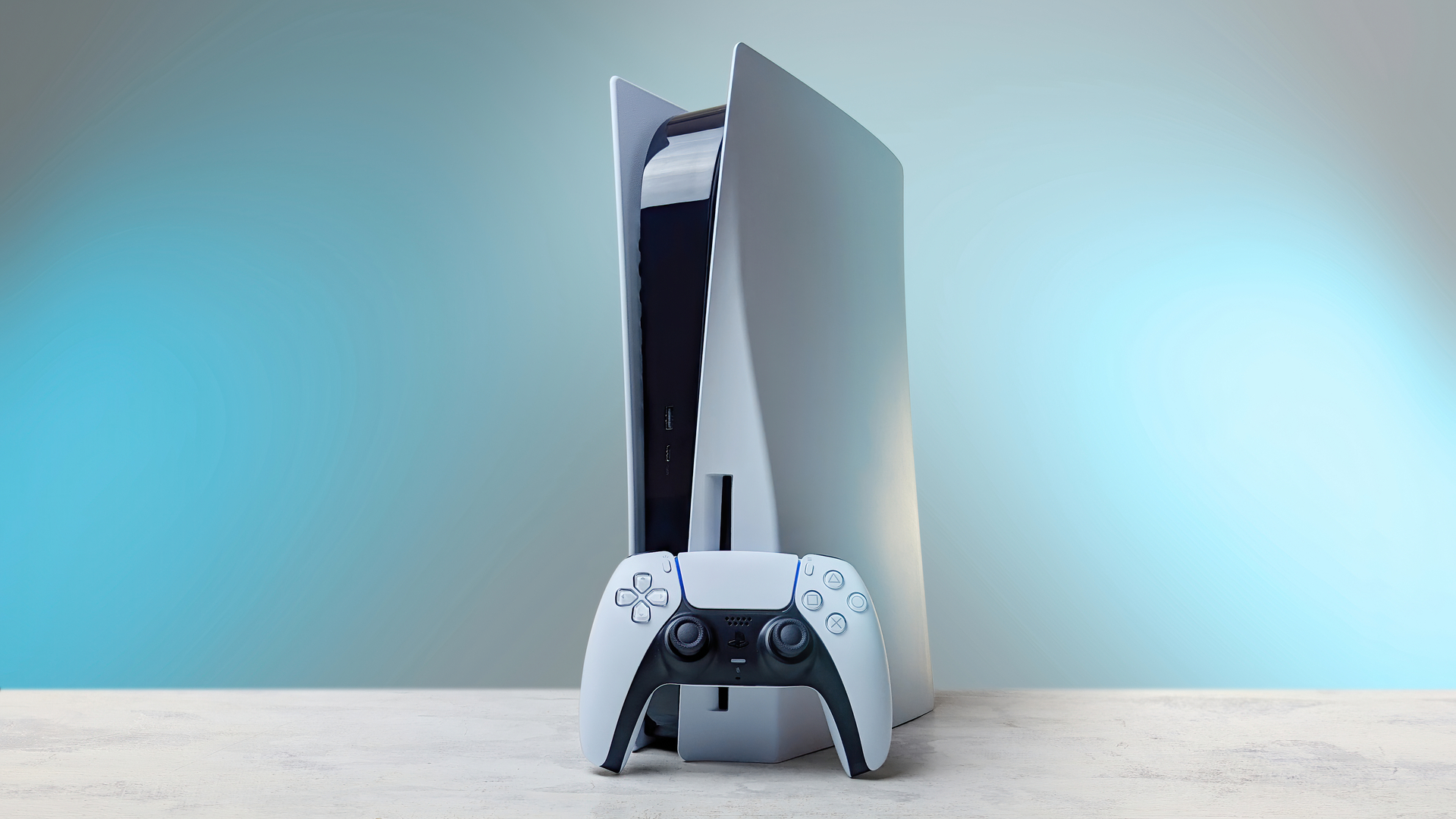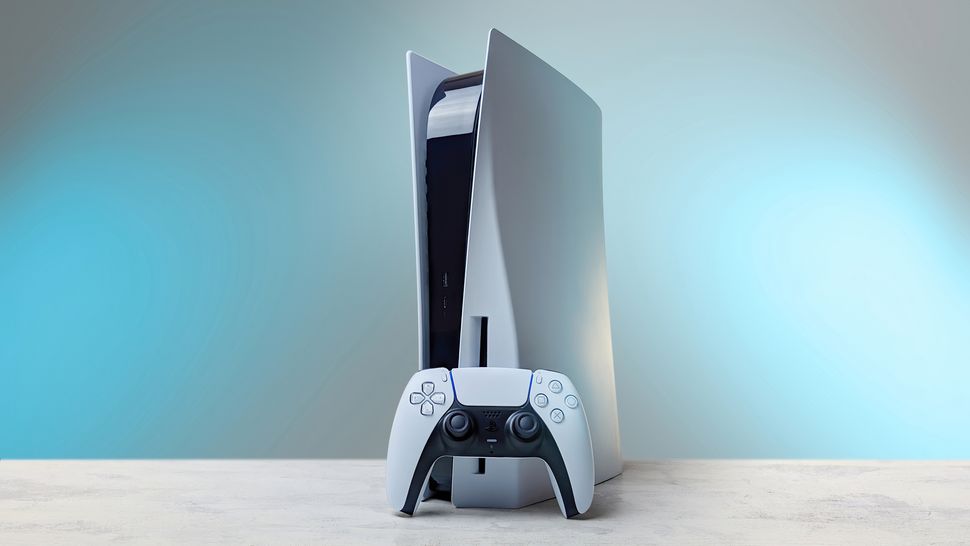 Based on what Sony did with the PS4 Pro, we can make an educated guess as to when the PS5 Pro will be released along with its price.
The PS4 Pro was launched in 2016, three years after the original PS4 arrived. This means we could see the PS5 Pro release as early as 2023, then, as the PS5 launched in November 2020. However, the COVID-19 pandemic and ongoing component shortages could push the PS5 Pro launch to 2024 or beyond.
In terms of price, the PS4 Pro launched at the same price point as the original PS4, which was $399 / £349. We've seen PS5 prices increase recently and Sony has attributed this to rising inflation globally, so the PS5 currently costs £479.99 / €549.99 / AU$799.95. It is likely that Sony may introduce the PS5 Pro at a similar price point, assuming it follows the same strategy as for the PS4 Pro.
PS5 Pro Design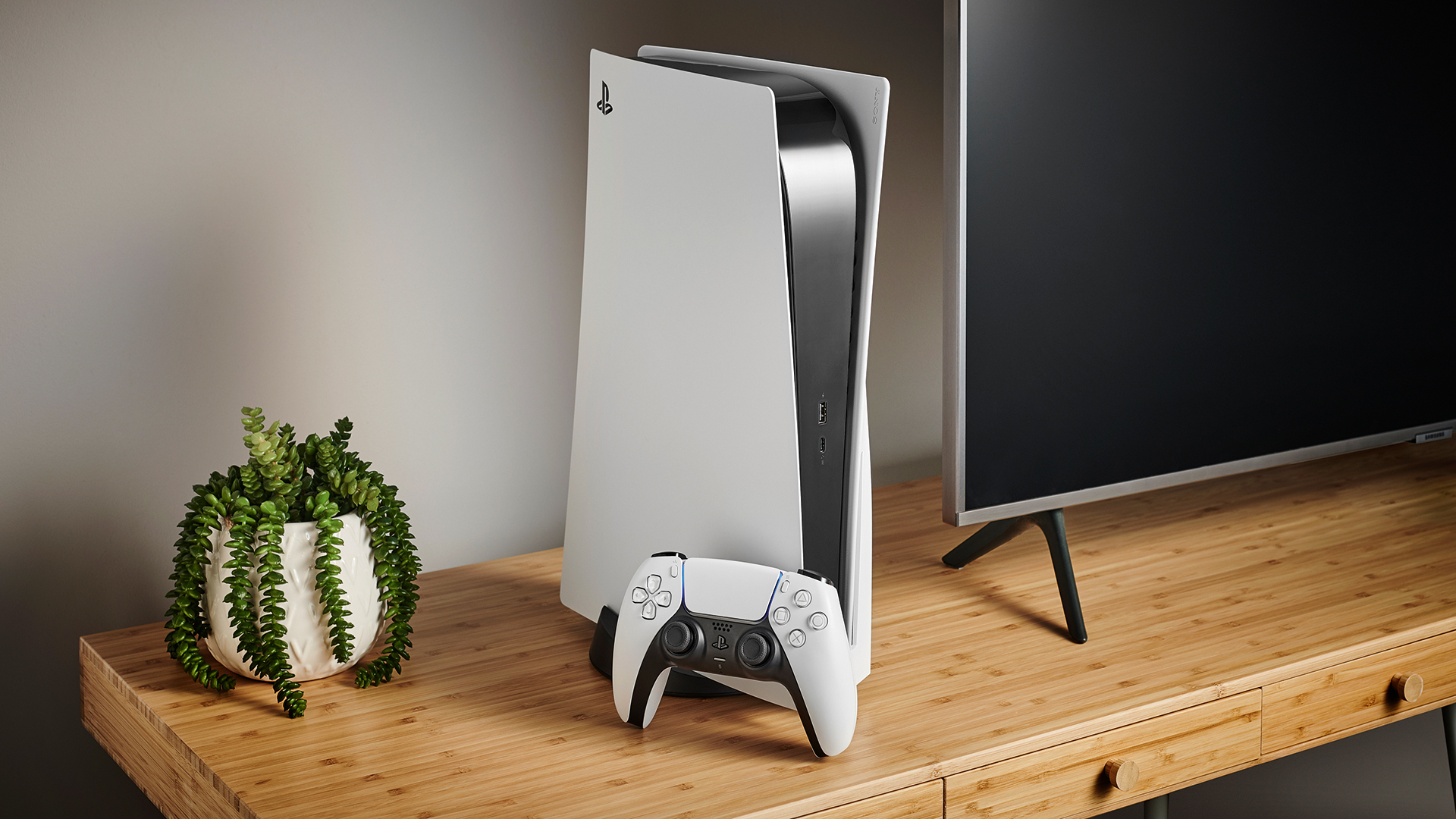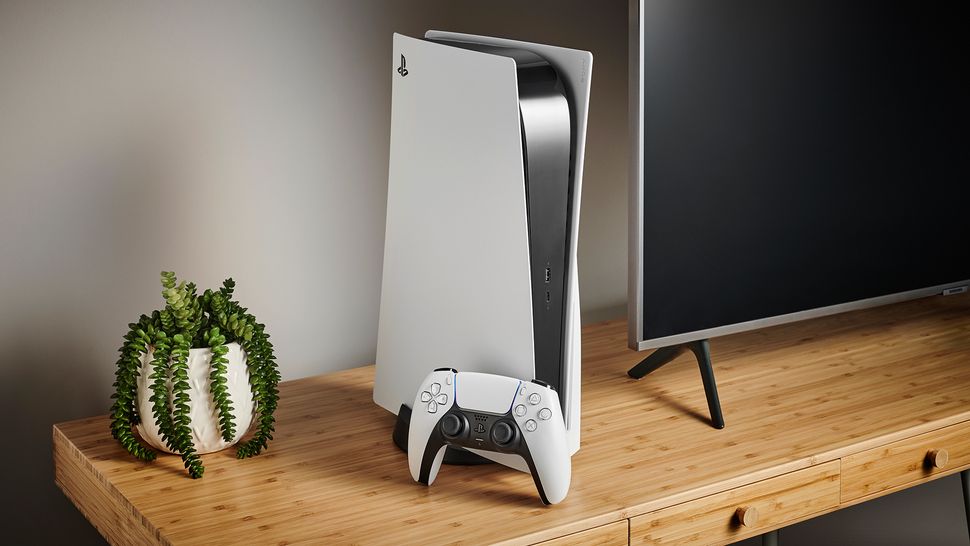 The PS5 is already a massive machine, which means unless Sony can make drastic improvements, a PS5 Pro could match or even exceed the size of a regular PlayStation 5. A similar situation happened with the PS4 Pro, which was bigger than the original PlayStation 4 by some margin.
Thankfully, a PS5 Slim will likely be available around the same time for those who really want a smaller system. We imagine that, like the PlayStation 4 Pro, Sony's design will build on the console's existing futuristic look, but could include a few extra flourishes that aren't present on the current system.
PS5 Pro Specifications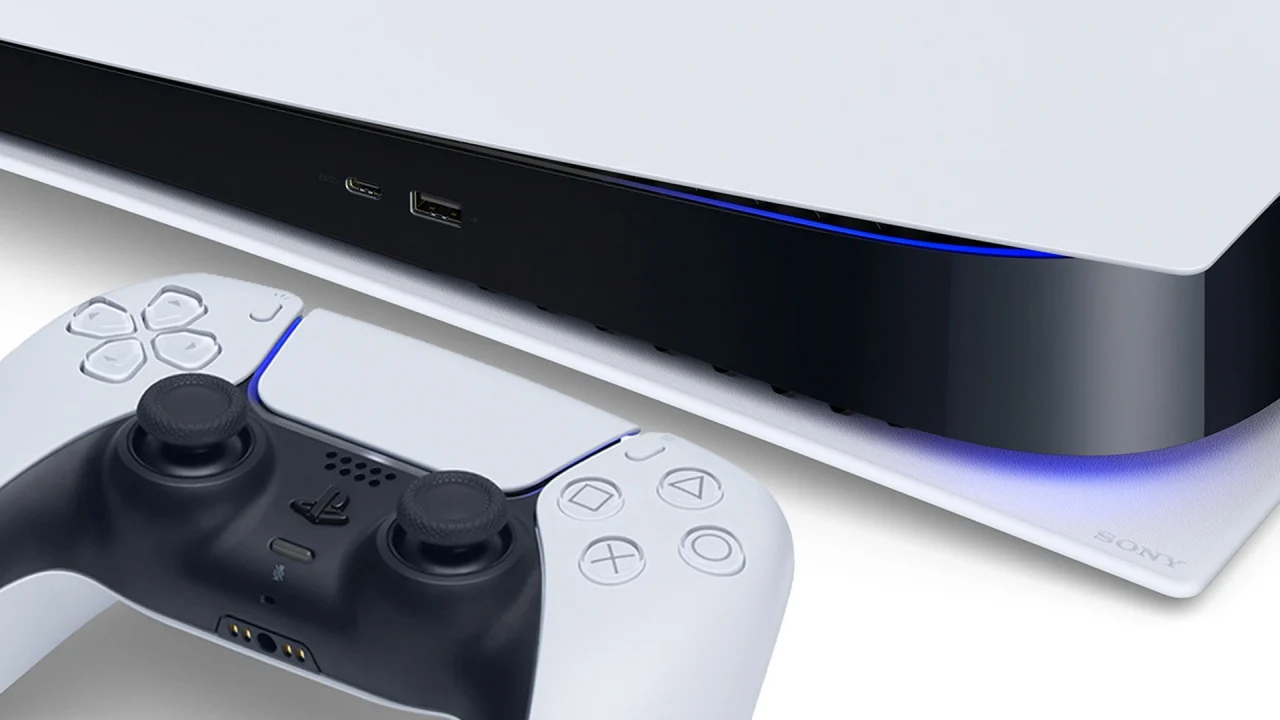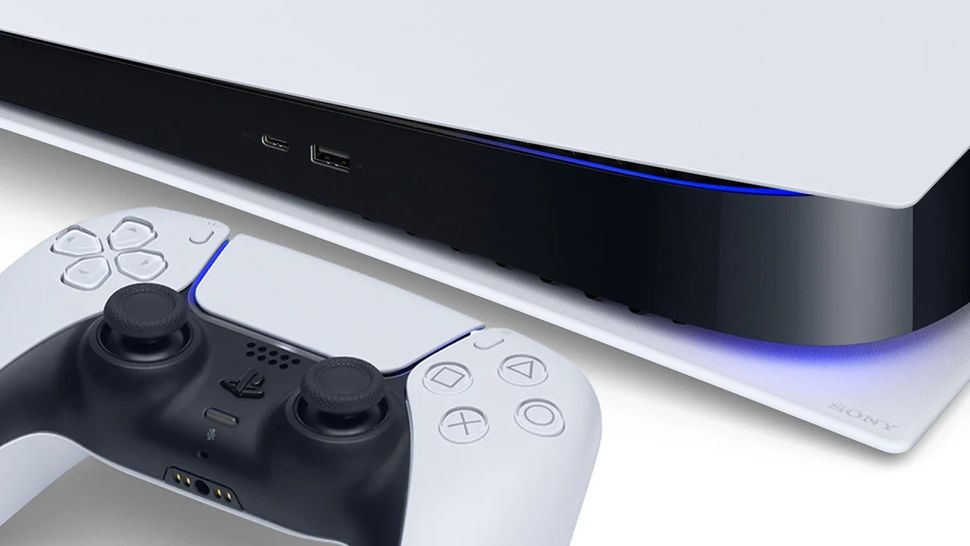 This is where things get very difficult to predict. The PS5 is already an extremely powerful console, capable of 4K gaming at 120Hz in specific titles, ray tracing, and generally great visuals across the board. A PS5 Pro would certainly help developers hit higher resolutions and frame rates, but it's unlikely to represent as solid a jump as we saw going from 1080p to 4K.
However, with the PS5 still unable to output any games at 8K despite being advertised on the console's retail box, perhaps the PS5 Pro will target the next-gen resolution standard. We've already seen one game, The Tourist, running at 8K/60fps on the PS5, but you can currently only watch it at 4K.
8K isn't widespread right now, but in three years' time, 8K panels will be more affordable and accessible to non-enthusiast consumers. Let's not forget that Sony also makes TVs, and the Japanese company may want to use the PS5 Pro to boost sales of its 8K sets, similar to how the PS3 helped win the disc format war with Blu-ray.
The PS5 Pro could sport an AMD Zen 4 CPU and RDNA-3 GPU, but we've seen both Microsoft and Sony decide to go with slightly souped-up versions of the Xbox One and PS4 CPUs in their upgraded models Is. So, we'd expect to see more investment in GPU than CPU with the PS5 Pro.
PS5 Pro: What else can it offer?
We expect the PS5 Pro to also include a larger SSD than the original PS5, as 825GB wasn't exactly a generous amount to begin with, and some games have huge file sizes. The 1TB version would certainly help add more value, and we'd expect the ability to install one of the best SSDs for the PS5 remains.
And what about the PS5 Pro Digital Edition? Will Sony also release a version without the disc drive? Probably not. The PS5 Digital Edition serves as a cheaper alternative to the PS5 for those who are happy to go without, but releasing two versions of the PS5 Pro that won't appeal to everyone would likely be a bit frivolous.
Do we even need a PS5 Pro?
Technically, no, but in two or three years' time, we may see developers face more constraints due to the PS5's older hardware, resulting in noticeable compromises in games, such as lower frame rates. rate or resolution. A PS5 Pro can revive a lot of older games if they're boosted as we saw on the PS4 Pro, and the extra horsepower should ensure newer titles aren't held back.
Should I wait for the PS5 Pro or just buy the PS5?
You'll always get a better deal if you wait, it's the nature of technology. However, the PS5 is an excellent console with a ton of great games that you can play right now. Yes, a PlayStation 5 Pro will be able to provide a better overall experience, but just imagine how much fun you'll lose by waiting?