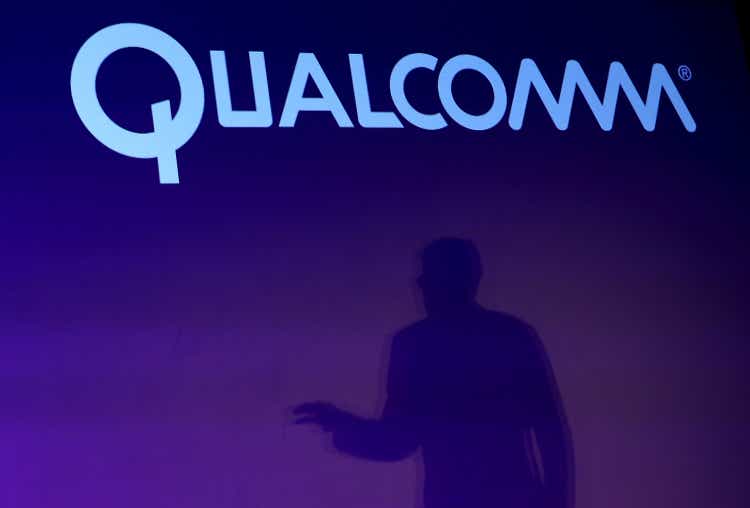 Qualcomm (Nasdaq: QCOM) Shares rose nearly 4% on Friday — amid gains in the broader market — as an influential analyst called the San Diego-based chip firm Apple's "biggest winner" (Nasdaq: AAPL) Allegedly Canceling the next version of the iPhone SE.
TF International Securities analyst Ming-Chi Kuo said on Friday that Qualcomm (QCOM) would remain the "exclusive supplier" of baseband chips for the iPhone 16 series in 2024, compared to expectations that it would start losing orders from Apple (AAPL ) Next year.
"Due to concerns that the performance of the in-house baseband chip may not be up to Qualcomm's, Apple initially planned to launch its own baseband chip in 2024 and let the low-end iPhone SE 4 adopt it first, and decide What to do is let the iPhone 16 use its own baseband chip based on the development status of the iPhone SE 4." Kuo wrote in a blog post.
"However, the cancellation of the iPhone SE 4 significantly increases the chances of Qualcomm remaining the exclusive supplier of baseband chips for the 2H24 new iPhone 16 series, which is better than the market consensus that Qualcomm will start losing iPhone orders in 2024." Will give." Kuo added.
Last month, Kuo suggested that Apple (AAPL) had canceled the iPhone SE 4 due to weak demand.
There were expectations that Apple (AAPL) would introduce its own 5G chips next year.
Kuo also said that Qualcomm (QCom) is likely to dominate the high-end radio frequency market for mobile phones this year and next, resulting in a "markedly greater advantage" than its competition.
The analyst also said that Qualcomm's (QCom) product mix should help offset the negative effects of a potential downturn and allow it to return to "solid growth" upon recovery.
On Thursday, Qualcomm (QCOM) unveiled the Snapdragon Satellite, a satellite-based two-way capable messaging solution for high-end Android phones.