What better way to start the new year than to be mowing down zombies left, right and center? Thankfully, if that's what you're looking for, Saber Interactive has an update for you.
World War Z is seeing a free update that will bring a ton of new content to the zombie-crushing game. But the real game changer lies in how many zombies you'll encounter.
Lethal XL Horde will be added as part of a free upgrade on January 24, 2023, along with new weapons and a revised progression system. To play with the new 1,000-strong zombie horde, you'll need a PS5, Xbox Series X | S, or PC, but many of the deadlier guns and progression systems are coming to PS4 and Xbox One as well. These will come in handy if you come across new enemies, the Mutators, which are now being added to the standard Horde Mode Z.
📢 Survivors, we have an important announcement!🧟 The highly anticipated Horde Mode XL is coming to PS5, XSX|S, and PC on January 24th! pic.twitter.com/pfpiMyKjeiJanuary 4, 2023
See more
big bite
You might think that sounds fantastic and I'm all for chaotic zombie-slaying fights, but 1,000 waves might be a bit much for less-synchronized teams. While World War Z is known for its rampaging zombies, you may be left behind if you're relying on strangers via online co-op to help you survive the onslaught.
I remember in Valve's undead co-op shooter, Left 4 Dead 2, how my friends and I really learned the necessity of cooperating in a co-op shooter. The four of us fighting through a skyscraper from floor to floor, running towards the rooftop helipad. The first member of our team came down the stairs. In panic we left them behind.
We came upon a floor of office cubicles and everyone was scattered, desperately checking doors for medical supplies or making their way to the helipad. In retrospect, and I'm no expert, we probably should have been more coordinated.
On my headphones, I could hear a friend of mine having an up close and personal conversation with a couple of particularly obnoxious undead office workers. I didn't help, I didn't even know where he was. No, I was looking for something more important, the medkit.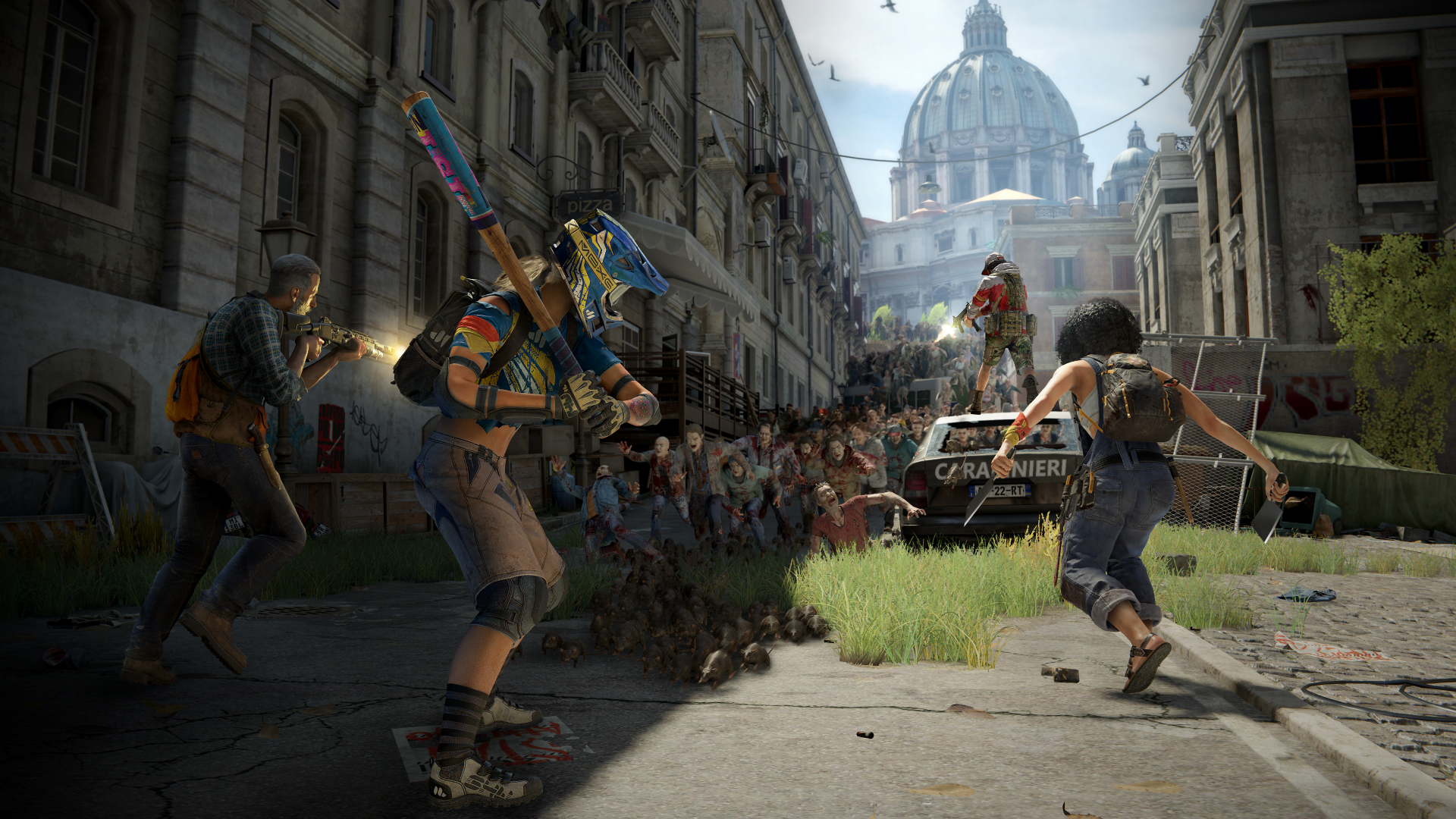 I cautiously opened a door and watched my entire life flash before my eyes as a top-heavy muscle-bound tank entered straight into my face. Before I knew it, he pounced on me, and I was thrown out the window. As I fell to my death and looked at my screen, I thought about what it would be like to have a team that understood coordination.
But if one zombie can totally mess us up, what will 1,000 do?
The update isn't out yet, and a world war z player Shared how a disorganized team worked for him. During the mission, ThePositivePandemic was forced to kill around 2,000 people as many players kept entering and leaving the game. "Probably the toughest load I've ever lifted," said ThePositivePandemic. "The game kept trying until the very end to fail us, but we (me) squeezed through".
While this new update is exciting, it will be interesting to see if the haphazard internet lobby will be up to fighting against these hordes. I, for one, may need to do some more practice with the rest of my team before heading to the front lines of this update.